Having good health insurance in Vietnam is the guarantee to be taken care of quickly and without spending too much money.
Contrary to what many people think, and despite the relatively low rates in appearance, health costs in Vietnam can quickly escalate.
Plus, expat health insurance in Vietnam is essential: endemic diseases, the tropical climate, and frequent road accidents multiply the risk of unexpected expenses.
Discover how to choose the best expat health insurance for Vietnam.
Health Insurance in Vietnam: Overview
Universal Medical Coverage for Residents
Health care has been gradually improving in Vietnam for several years with the economic development of the country.
The authorities have passed reforms in an attempt to provide universal health coverage to residents for basic care.
Health insurance is compulsory for employees with a work contract of more than three months, students and children, people over 90 years old, and public sector pensioners.
This compulsory health insurance provides benefits for illness, retirement, work accidents, periods of disability, etc. This insurance represents a contribution of 4.5% of the salary.
For the rest of the population, health insurance is voluntary. This insurance covers medical expenses based on public rates and the remaining cost is for the insured.
Despite these efforts, the level of benefits offered remains low, as the health insurance system in Vietnam is still underfunded.
Private Health Insurance for Foreigners in Vietnam
The Vietnamese health system is divided between the public and private sectors.
The price of care in the public sector is affordable for foreigners, but the quality of service is not up to Western standards. Chronic lack of staff and equipment hampers the hygiene and efficiency of these structures.
The waiting lines are long, and the doctors generally speak only Vietnamese.
The quality and availability of care also vary greatly between urban and rural areas. It is often necessary to travel in order to be treated for a particular or relatively heavy operation, sometimes in a neighboring country, better equipped, such as Singapore.
To be properly and quickly treated, it is preferable to turn to private clinics and international hospitals. These are better equipped and more efficient.
It is also easier to find bilingual or even trilingual doctors, but these services are concentrated in the big cities and are, of course, more expensive.
If the patient does not have health insurance in Vietnam, all health costs have to be fully covered.
Cost of Medical Care in Vietnam
Health care prices in Vietnam vary greatly depending on the medical institution.
| | | |
| --- | --- | --- |
| | Private clinic | International hospital |
| Consultation with a general practitioner | Between 30 and 60€ | Up to 80€ |
| Consultation with a specialist | Between 40 and 70€ | Approximately 100€ |
Private hospital fees vary depending on the care required and the hospital, so it is difficult to establish an exact price range.
Why Take out Health Insurance for Vietnam?
A Simple and Effective Solution
Taking out health insurance for Vietnam with a private company is the norm for expatriates and travelers.
You should not rely on Social Security to cover any medical expenses in Vietnam. The latter only covers expenses abroad in very exceptional cases.
Also note that after three months outside your country of origin, an insured person automatically loses his or her rights to Social Security.
Taking out local insurance is not an optimal solution either: you need to be familiar with the health system and the language of the country to manage your file. Moreover, it doesn't cover you outside this particular country.
International Expat Health Insurances in Vietnam
For any stay in Vietnam, it is recommended to subscribe to insurance with a company that specializes in international insurance.
These companies normally offer the essential guarantees that are health expenses, hospitalization, and repatriation assistance.
These companies guarantee that you will be able to easily reach English-speaking advisors with a good knowledge of the field at any time.
They are, in fact, able to guide the insured in their procedures and towards serious establishments, often thanks to partnerships with local establishments (offering, for example, third-party hospital payment).
This type of insurance has the advantage of following its beneficiary around the world, even during stays in his country of origin.
The Essential Guarantees of Health Insurance for Vietnam
Among the essential guarantees to cover are of course hospitalization and repatriation. It is very important to choose carefully your repatriation insurance for Vietnam.
It is also important to check that the insured is well covered in case of motorcycle accidents, these being recurrent in the country.
If you travel with your family, make sure that your relatives are also covered by the insurance contract.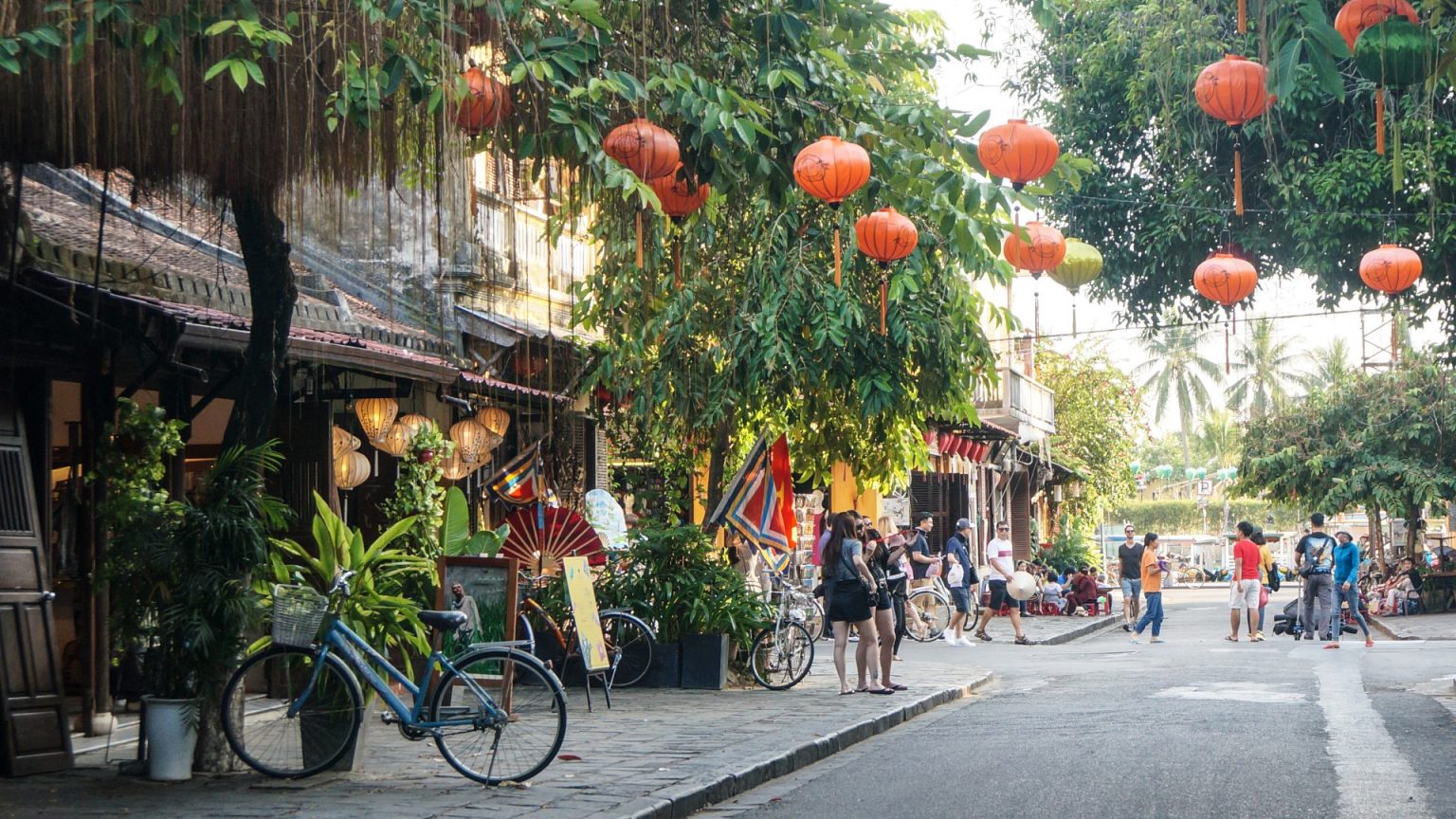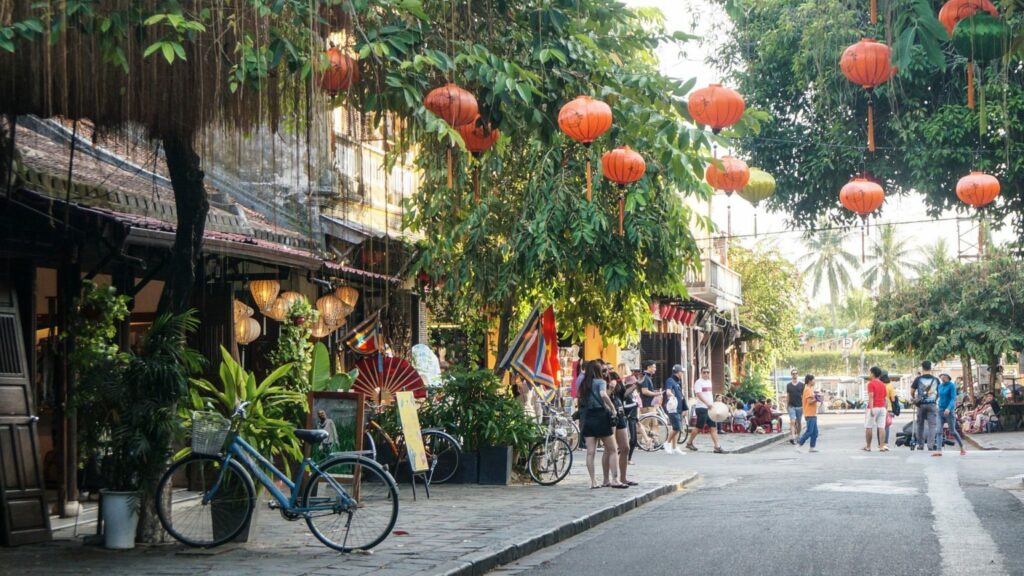 What Is the Best Health Insurance for Expats in Vietnam?
Taking out a 1st euro/dollar insurance policy for health insurance in Vietnam is a solution adopted by many tourists and expatriates. This is foremost due to the good quality-price ratio of this type of contract: reimbursements are triggered from the first euro/dollar spent.
These contracts are marketed by companies with real expertise in international insurance and are very flexible. It is thus possible to subscribe to the formula most adapted to each situation.
However, a medical questionnaire is mandatory when taking out a 1st euro/dollar insurance policy. This questionnaire can lead to exclusions of coverage or additional premiums in case of medical history or chronic illness.
Despite this, this health insurance solution for Vietnam remains the most recommended for travel or expatriation.
Precautions to Take Before Leaving for Vietnam
No vaccine is mandatory to enter Vietnam. However, note that some vaccines may be recommended as a preventive measure, depending on the length and type of stay.
These are vaccines against :
Hepatitis A
Hepatitis B
Thyphoid
Rabies
Japanese encephalitis.
Remember to protect yourself from mosquitoes during a stay in Vietnam. Long sleeves, pants, repellents, and mosquito nets are required to avoid dengue fever.
Tap water is generally not drinkable in Vietnam: always use bottled water and avoid ice cubes in your drinks. However, it is possible to brush your teeth with tap water.
Be aware that Vietnamese emergency services can be very slow, the equipment is not always up to standard and the staff does not often speak English.