Moving to China is an experience that cannot be improvised. Thanks to its economic dynamism and its constant development, the country has become a leading destination for international workers.
However, there are many things to do before moving to China. In this article, you will find some information that will prepare you to face the obstacles that may be encountered along the way.
Some Important Things to Know Before Moving to China
Before considering an expatriation, it is advisable to learn a little more about what the country can offer to foreigners. And about the administrative formalities related to expatriation.
Some Good Reasons for Moving to China
Most of the time, an expat is not only looking for professional opportunities. They are also motivated by the desire to discover a new culture. And this is particularly true when it comes to living as an expatriate in China.
Indeed, it seems that the first thing that the country has to offer to foreigners is a change of scenery! China is above all a rich culture, with numerous historical sites to explore and fascinating traditions.
From a professional point of view, China offers great job opportunities to Westerners. Especially in the manufacturing and construction sectors.
Things to Do Before Moving to China: Administrative Formalities
Among the visas that allow settling in China, there are:
The Z visa: allows you to work in China. It is issued for 30 days only, but it allows applying for a residence permit upon arrival
The X1 visa: allows you to stay in the country to study for more than 180 days
The X2 visa: it is to study for less than 180 days in China.
It should be noted that the issuance of the Z work visa is subject to obtaining a job before leaving for China. This visa allows the expatriate to settle in the country with his family.
Some Details About China
The country is located on the western shore of the Pacific.
The national currency is the yuan or renminbi, except for the administrative regions of Hong Kong and Macao which have their own. One euro is equivalent to about 7 yuan.
Among the cities that attract the most expatriates, Shanghai and Beijing are at the top of the list.
Costs of Living as an Expatriate in China
The cost of living is one of the most important things to know before moving to China. It's the only way to analyze if your salary is competitive or not. And here, the salaries and benefits offered are often particularly attractive. With prices that are generally lower than in Europe.
In 2021, the cost of living in China is, on average, 35% lower than in Western Europe.
However, the most attractive cities for expatriates do not offer the same cost of living advantages:
The cost of living in Beijing is 21% lower than in western Europe
In Shanghai, the difference is only 19%.
As for Hong Kong, the gap drops to 13%.
Some expenses tend to reduce the gap. This is particularly true for housing, which is more expensive in the large megacities mentioned above.
Costs Related to Housing
The galloping urbanization and the constant development of Chinese metropolises have resulted in an explosion in the cost of housing. This expense should be taken into account if you are moving to China:
| | | | |
| --- | --- | --- | --- |
| | Shanghai | Hong Kong | Beijing |
| Renting an apartment in the city center | 2258 € | 4481 € | 1997 € |
| Average local salary | 1120 € | 2456 € | 1151 € |
 Health Care
In all Chinese cities, there are local hospitals where it is possible to get medical treatment at a lower cost. The quality of these facilities and the care provided is well below western standards and the doctors do not speak English.
Most expatriates who seek medical care turn to the foreign services of Chinese hospitals or international clinics. The quality of care is excellent, but the cost is high.
This means that medical insurance in China for foreigners is almost a must.
Schooling if You Are Moving to China With Kids
Moving to China with your family requires that you enroll your children in international schools. This step must be anticipated, as places are in high demand and waiting lists often exist.
This type of schooling has a high cost: count from €5000 to €9000 per year.
Transportation
Based on the country's average, the cost of transportation in China is about 83% lower than in Western Europe.
A bus or subway ticket costs 0.27 € and varies according to the time of the year. This price can go down to 0.2 € and go up to 0.68 €.
For expatriates wishing to travel by car, the price of a liter of gasoline is one euro.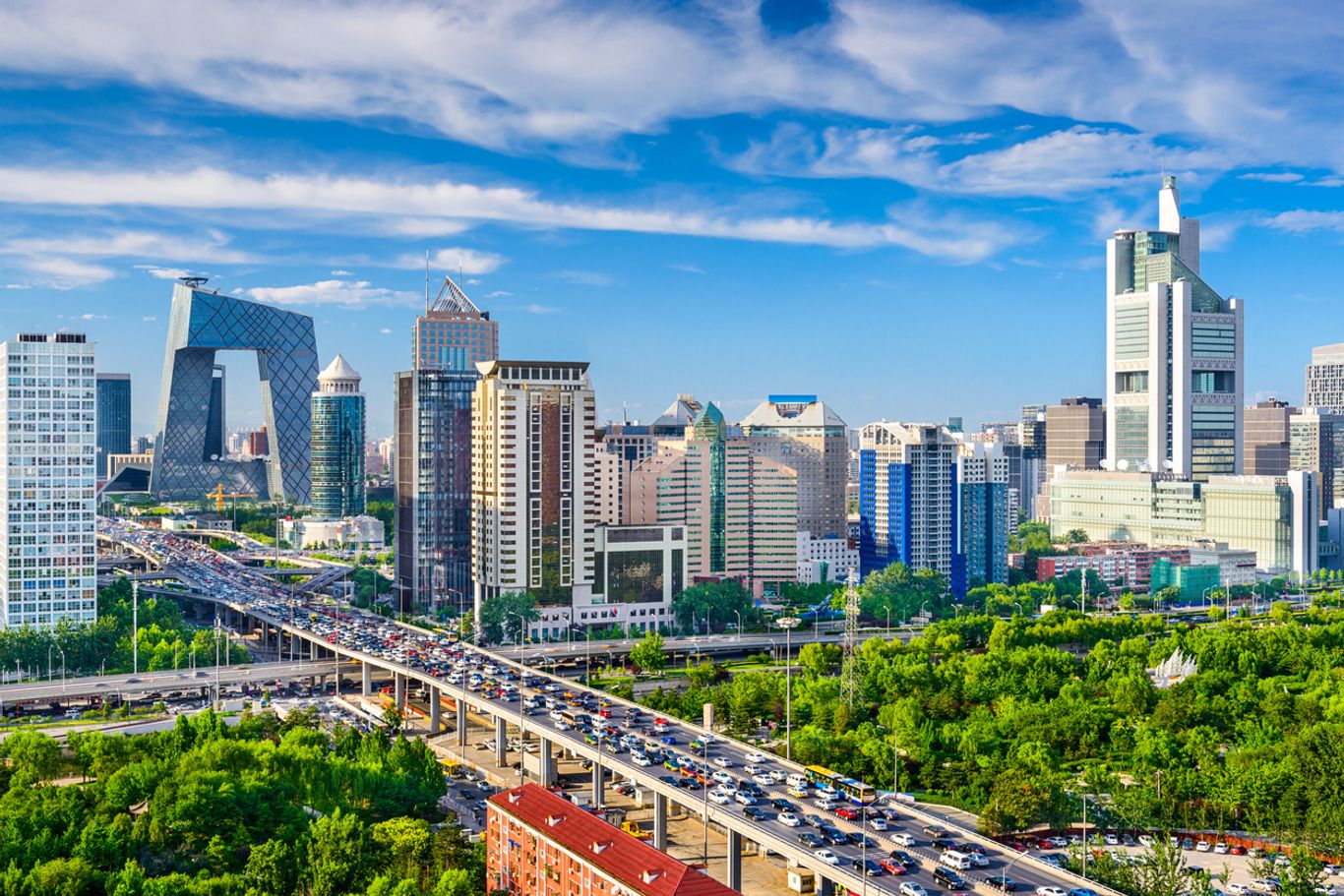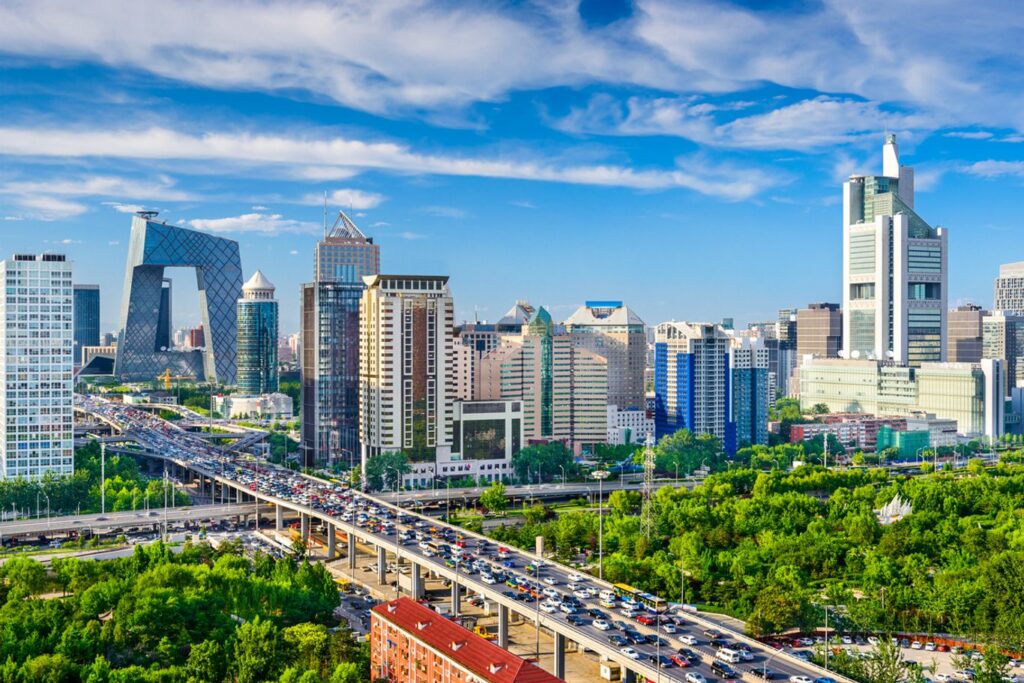 Communication Costs
The cost of mobile communications is about 88% lower than in Western Europe, with an average of 0.02 € for China against 0.16 € for Europe.
As for the internet, the price of a monthly broadband subscription is €12.54 in China. This represents a saving of 55% compared to Europe.
China Expatriate Income Tax and Other Levies
A foreign citizen becomes taxable in China on his worldwide income, if:
He has stayed in the country for more than 183 days per year over six consecutive years
He has not left the country for more than 30 consecutive days in a year during the last six years.
China expatriate income tax law stipulates that a person who is domiciled and currently resides there is taxable.
Taxable income includes salary, wages, and, starting in 2022, annual bonuses will also be taken into account. The tax rate depends on the income bracket and tax deductions are possible.
For expatriates, tax deductions are available for:
School fees with a flat deduction of a little more than 137 € per month and per child
Rent in the city of work with a deduction of about 206 € for large cities, or a little more than 150 € for other cities
Finally, courses and training are deductible up to 55 € per month.
Moving to China Is Not the Same as Going to Hong Kong
Hong Kong exists as a special administrative region controlled by China. Hong Kong has its autonomy, but it is limited.
On the principle of "one country, two systems", Hong Kong has its own money, passport and immigration channels, and legal system.
After the handover of Hong Kong (formerly a British colony), the territory became a special administrative region (SAR) while officially part of China.
However, in terms of immigration, Hong Kong has its own rules.
The steps to be taken are therefore different depending on whether the expatriation is to Hong Kong or China. Moreover, the visa allowing access to one of the territories does not necessarily allow you to visit the other.
There are many types of visas for both countries:
Tourist visa
Student visa
Work visa
etc.
It is therefore essential to get information from the authorities on the document to be obtained and the supporting ones to be produced according to your situation. Otherwise, you will not be able to enter the country.
The procedures can be particularly complicated when it comes to settling in as a family, so it is important to anticipate them.
Please note: young people up to 30 years old can benefit from the Working Holiday Program (WHP) to expatriate in Hong Kong.
The PVT is valid for one year. It allows you to travel, but also to work or study for six months in Hong Kong, provided you do not hold a permanent position.
It is strongly advised to register on the consular registers of your country, whether the expatriation takes place in Hong Kong or China. This ensures better security, access to administrative assistance, and simplified official procedures.
Moving to China: Tips and Precautions
It is necessary to take some precautions before leaving for China and it is better to be well informed.
Learning English is essential for expatriation in China, where foreigners usually work in an international environment. This is especially true in Hong Kong where it is one of the two official languages.
As for Chinese (Cantonese in Hong Kong and Mandarin in China), it is also important to master it at least partially for expatriation to mainland China. This will facilitate your integration and your daily life: few locals speak English.
Medical Insurance in China for Foreigners
The Health Sector in China
In China, public hospitals do not have a very good reputation, especially because of their overcrowding.
For an expatriate, used to more modern facilities, the private sector is the best choice. Especially since these establishments employ bilingual staff in English, which is not the case with the public sector.
On the other hand, the cost of private care is extremely high. For example, a consultation with a general practitioner can cost up to €165.
The Importance of Having Medical Insurance in China for Foreigners
Taking out medical insurance in China for foreigners is essential. And you should make sure that your policy includes repatriation services. Having to return to your home country in a medical emergency can be extremely expensive.
The best solution is to take out an insurance policy with a specialized company (1st euro insurance or Social Security supplementary package).
This type of contract not only covers expenses and procedures related to repatriation, but also health expenses such as routine care and hospitalization. The latter is very expensive in China for foreigners without coverage.
Taking Care of Yourself During the COVID Crisis
The current health crisis raises many questions, particularly in terms of medical coverage when it comes to expatriation.
It is important to know that the "health expenses" guarantees provided by international health insurance contracts apply in case of suspicion or detection of coronavirus.
This covers medication as well as hospitalization, including quarantine.
Moving to China: Tips for a Successful Expatriation
Learn About the Culture
If it is always advisable to learn about the culture of a country before leaving, this advice is even more valid for China. Indeed, the country has a rich culture but very different codes, especially in terms of politeness.
When moving to China, tips about gestures should be highly welcome. For example, agitated and brusque gestures with the hands are not well perceived.
The Internet is full of useful information and sites detailing the rules of etiquette in the country that every expatriate should consult.
The Best Cities to Expatriate
A nationwide survey of nearly 200,000 expatriates was conducted in China to determine the most attractive cities. The list is based on 18 factors such as quality of life, work, administration, etc.
Shanghai, economically more developed and cosmopolitan, tops the list for its modern, dynamic, and multicultural character.
Beijing attracts businessmen and followers of traditional Chinese culture thanks to its more authentic side.
Tianjin, in the north of the country, offers good medical facilities. It is a city of culture that is developing rapidly.
Guangzhou, the third-largest city in the country, is known as the city of commerce. It is also a very dynamic city.
Many cities can be mentioned, but it is important to remember that the country is very different from one place to another.
Everything depends on what an expatriate is looking for: modernity, authenticity, etc. The choice is up to each individual, depending on the lifestyle he/she wishes to live.
Organizing Your Move
More and more companies offer moving services to the other side of the world.
The cost depends on various criteria such as the departure and arrival addresses, the volume and weight of the belongings, the type of transport, the insurance, etc.
It is therefore important to compare prices for similar services and not necessarily go to the highest bidder if the services offered do not follow.
The best thing is to sell as many things as possible to re-equip yourself once you are in China.
Languages Spoken in China
The official language in China is Mandarin. It is the most spoken language in the world.
After Mandarin, Wu is the most spoken language in Shanghai. And Cantonese in Hong Kong and Macao.
English is also used in the business world.
Driver's License if You Are Moving to China
The national or international driver's license is not valid in China, and it is, therefore, necessary to obtain a driver's license locally.
Only foreign nationals with a residence permit are allowed to apply for a local license.
To do so, they must go to a city vehicle management office with the following documents:
Their completed application form
Their passport and work permit
A medical certificate issued by a hospital designated by the country's authorities
Their current driver's license with a Mandarin translation
A photograph.
Once the documents have been submitted, a theory test must be taken. And a minimum passing score of 90% must be obtained.