There are nearly 100,000 Americans living in Canada, two-thirds of whom live in the Province of Montreal, Quebec.
Quebec is known for being a welcoming and integrating country offering quality life and work opportunities. However, it is essential to be informed and to take certain precautions before expatriating and living in Quebec.
Living in Quebec: Points to Know Before Moving
The Main Cities
The main cities in the Province of Quebec are Montreal, Quebec City, Laval, and Gatineau. According to a survey conducted by the Conference Board of Canada, Gatineau and Quebec City are among the most attractive cities to live and work in Canada.
These two cities are among the highest rated in a ranking that considers education, environment, housing, health, innovation, and society.
Montreal is the largest city in the province of Quebec in terms of population and the second largest in Canada after Toronto. Montreal offers a rich multicultural environment and a dynamic living environment.
Climate
In terms of climate, the province of Quebec is divided into four climatic regions:
The Great Lakes region and the St. Lawrence plain with a humid continental climate with very cold and long winters and a lot of rainfall.
The Eastern Maritime region has an oceanic climate with mild, wet winters and cooler summers than the subtropical climates.
The subarctic region with a climate of the same name (between temperate and polar).
The Arctic region with a polar climate with cold temperatures all year round and freezing winters.
Rhythm of Life
Quebec is known for its gentle pace of life. This is linked to the balance that exists between personal and professional life. This balance makes Quebec an ideal place for families to move to.
Despite the 40-hour work week and the three weeks of annual vacation, the stress level is much lower than in other large western cities.
Wide open spaces and nature are very important in the lives of Quebecers, who are used to the vastness of the landscapes their province offers.
Greenery, low population density, and the size of the dwellings all contribute to the quality of life.
Cost of Living in Quebec Canada
The cost of living in Quebec is relatively lower than in the US.
| | |
| --- | --- |
| Average monthly salary | $2,219 |
| 1 liter of gasoline | $0.9 |
| Renting an apartment in the city center | $1052/month |
Housing expenses (internet subscription, energy suppliers, etc.) are, on average, also lower than in the US.
Benefits of Living in Quebec City
Change of Scenery and Quality of Life
Living in Quebec is an opportunity to live an American experience without language barriers.
The province is, in fact, English-speaking, even if on the spot, mastery of French is a major asset, especially for finding a job.
Living in Quebec also means taking advantage of an excellent quality of life. Moving to Montreal or Quebec City means living in the comfort of a modern metropolis but only a few hours away from the great outdoors.
Safety and Security
Quebec enjoys a reputation as a safe destination thanks to a low crime rate and almost no delinquency.
The population of Quebec and Canada as a whole is known for their non-violence.
Working in Quebec
The Job Market
The job market in Quebec is quite dynamic, and the number of jobs is increasing.
Among the most important sectors, aerospace, agri-food, and ICT (information and communication technologies) offer many opportunities.
The professions recruiting the most are those in the food service, customer service, administrative and health sectors. Many positions are also available in the IT sector.
Expatriates easily find a job in Quebec if they are English-speaking and highly qualified.
Average Salary and Working Hours
According to the World Bank, the average annual salary in Quebec is $31,694.
As for the duration of a full-time job, the Province of Quebec is at 40 hours per week. Beyond that, overtime is increased by 50% and must be paid (not recovered).
An employee is entitled to two weeks of paid vacation per year and three weeks after three years with the same company.
Professional Opportunities
The main motivations for Americans living in Quebec are mainly professional:
Economic dynamism
Attractive salaries
Ease of creating a business
Presence of large international groups on site
Training and first international experience for young graduates
etc.
The province is looking to attract English-speaking workers to revitalize its population and replace retiring baby boomers.
Thus, by 2026, 1.4 million jobs will be available in Quebec.
However, competition is fierce, and it is best to find a job before leaving. You should consult the Quebec list of occupations in short supply to do this.
Administrative Procedures for Living in Quebec
It is possible to stay in Quebec for six months with an electronic travel authorization (AVE). However, this authorization does not allow you to study or work.
Living in Quebec is far from being a simple formality: the rules and controls are strict. Immigration is managed by the Canadian federal government and the province of Quebec, which applies its laws.
However, there are different ways to expatriate in Quebec:
Applying for permanent residence (for people who already reside in Quebec)
Apply for family reunification
Leave as a temporary worker with a renewable permit
Take advantage of an International Experience Canada (WHP, Young Professionals and Internships) for young people aged 18 to 35, depending on their nationality
Find an assignment as a VIE (Volontariat International en Entreprises)
Benefit from a program for entrepreneurs, investors, or self-employed workers
Studying While Living in Quebec
In order to study in Quebec, it is necessary to follow certain steps:
Obtain admission to a designated educational institution (DIE) in the Quebec City area
Obtain a certificate of acceptance of Quebec (CAQ) from the Ministry of Immigration, Francisation, and Integration (MIFI)
Have a valid passport
Prove your financial capacity to pay for your registration, transportation, and living expenses during your first year of study
Obtain a study permit from the Canadian government.
The study permit authorizes you to work 40 hours per week on campus and 20 hours off campus. This is provided that you have a social insurance number.
To continue working after your studies, you must apply for a post-graduation work permit.
Work While Living in Quebec
Illegal work is strongly repressed in Quebec, so it is essential to respect the mandatory procedures before moving to Quebec.
Obtaining a residence permit (temporary or permanent) and a work permit is subject to the following steps:
File a declaration of interest with the MIFI in order to obtain a certificate of acceptance or selection from Quebec (CAQ or CSQ)
Obtain a residence permit from the Canadian government
Obtain a work permit: the application can be made from abroad or upon entry into Canada.
It should be noted that the selection criteria vary according to the province's immigration objectives.
Specific Programs for Youth
Some specific programs allow young people expatriating and living in Quebec for a limited period to work there.
The specific conditions of each program vary, and quotas are generally applied.
Among these programs :
The Working Holiday Permit (WHP) for 18-35 year olds who want to combine working and visiting the country (two years maximum)
International Co-op Internship for practical training (one year maximum)
Young professional, upon presentation of a job offer in the context of professional development.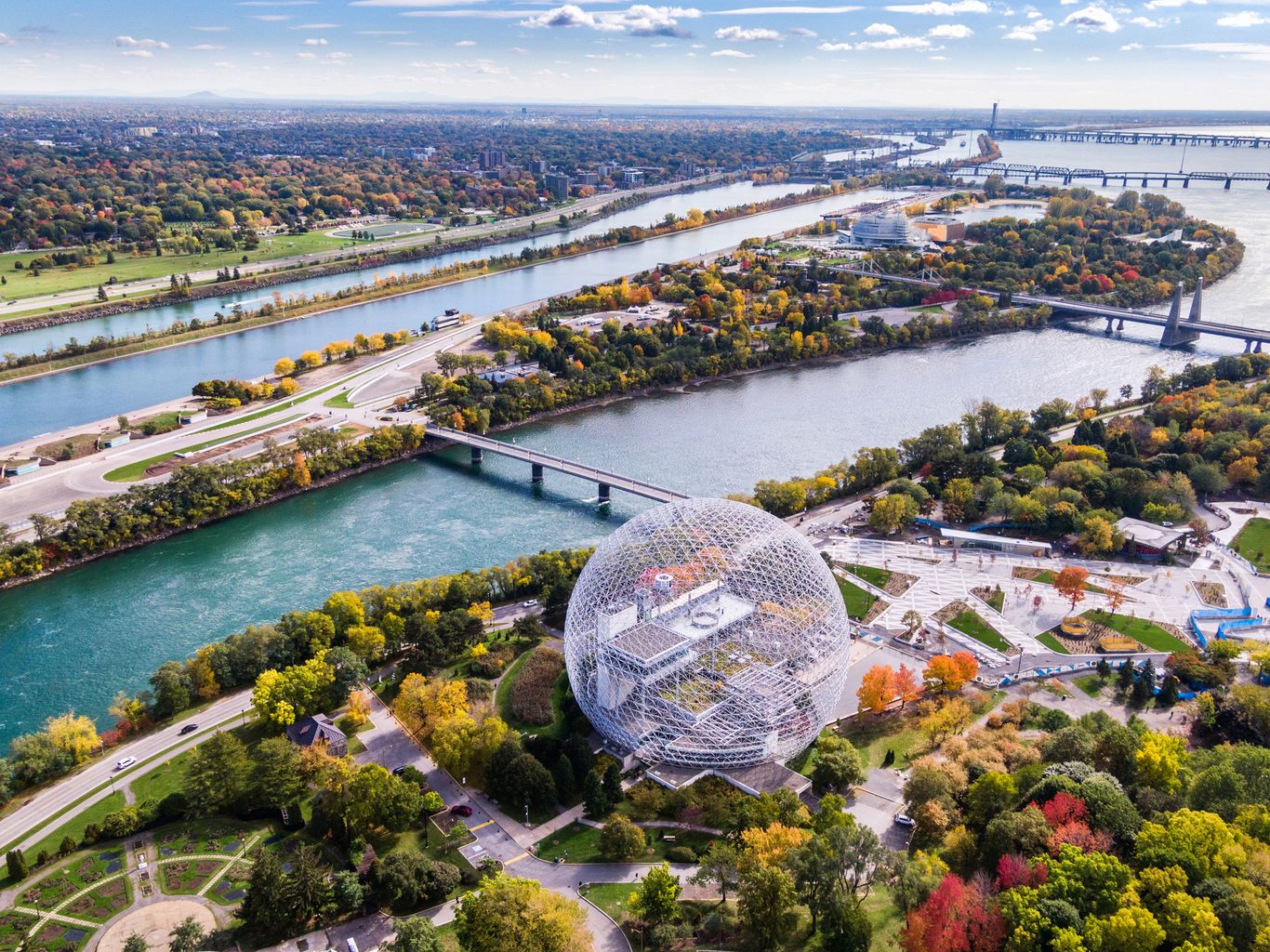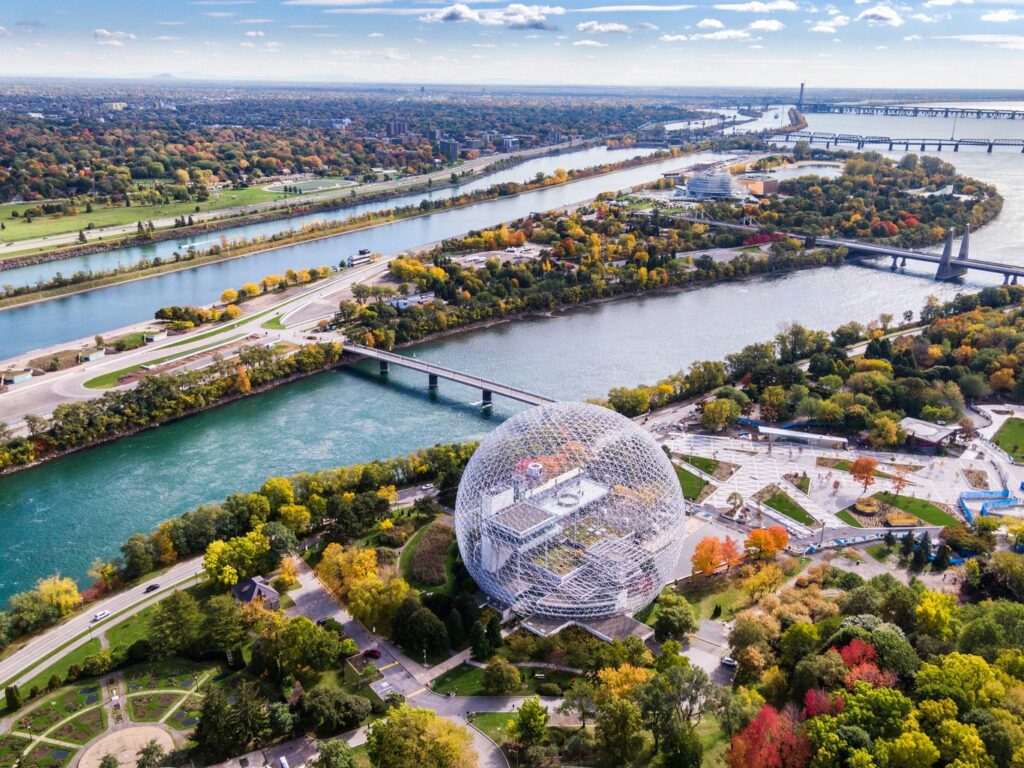 Precautions to Take Before Living in Quebec
Figured Out the Tax System
Among the precautions to take before living in Quebec, it is essential to determine your future tax status (Canadian or American resident). This will determine the tax system on which the expatriate will depend.
Beyond 183 days worked in Quebec, the expatriate is required to pay taxes.
In Quebec, income taxes are deducted at source and represent an average of 20 to 25% of income.
American-Canadian agreements exist to avoid double taxation.
Nevertheless, some taxes must continue to be paid in the US during expatriation in Canada. For example, in the case of the property tax of real estate owned in the US.
A bilateral agreement on pensions exists in the case of living in Quebec: the expatriate receives a pension in proportion to the time worked there.
It is, therefore, not necessary to voluntarily contribute to the pension insurance, but it is essential to keep all your documents.
Finding Housing in Quebec – Average Prices
Before living in Quebec, it is essential to find a place, even if it is only for a few weeks.
The search is based on the desired means of transportation, the place of work, the desired living environment, and the budget.
The cost of renting depends on different criteria, but averages can be established by the city.
| | |
| --- | --- |
| City | Average Cost of Renting a Downtown Apartment |
| Montreal | $1,424/month |
| Quebec | $824/month |
| Gatineau | $923/month |
| Sherbrooke | $551/month |
Taking Care of Your Health While Living in Quebec
American health insurance does not cover the health expenses of its expatriates in Quebec (except for seconded workers).
Bilateral agreements exist and allow expatriate students, employees, interns, or retirees to benefit from the Quebec health insurance system.
The Sunshine Card
The health insurance card, formerly called the "Carte Soleil," gives access to health services covered by the basic plan.
This card can be applied for by permanent residents and work permit holders (except for working vacation permits). The condition is to reside in Quebec for more than 183 days per year.
The application for a health insurance card is made to the Régie de l'assurance maladie du Québec (RAMQ).
Healthcare Costs in Quebec
Without coverage, healthcare costs in Quebec represent a certain budget.
Indeed, a consultation costs about $70 for a general practitioner and $150 for a specialist.
A standard consultation at the emergency room costs a little more than $225. An additional $100 is required for an X-ray.
A consultation in the emergency room, in case of a sprained ankle, for example, can cost about $325. Count on a little more than $615 for an MRI.
Private Health Insurance
It should be noted that the health insurance card (or sun card) does not cover all health care costs. Optical care, dental care outside hospitals, and medication are not reimbursed.
Moreover, it is complicated to get an appointment because the Quebec health system suffers from a lack of practitioners.
It is, therefore, common to resort to private establishments, but the expenses are not covered.
Therefore, it is advisable to subscribe to international health insurance when living in Quebec. It covers health care locally and abroad, including in the United States, and provides repatriation assistance.
First-dollar insurance is generally more adapted to people living in Quebec because of its flexibility and good value for money.
Moreover, additional guarantees can be added to this type of insurance according to the needs of each expatriate.
With our dedicated article, find out how to find the right private medical insurance in Montreal.