The question of health insurance in Canada arises whether you are a tourist or an expatriate. No one is ever safe from a health problem. Even if the quality of care in Canada is excellent, the absence of good health coverage can quickly lead to major problems.
Taking out hospitalization insurance in Canada is not a luxury, and in some cases, it is even a requirement.
The Canada Health Insurance System – Local Management
How Health Insurance in Canada Works
Canada's public health insurance system is governed by the Canada Health Act and funded by taxes.
This national system is managed individually by each province and territory: if you move to another province, it is, therefore, important to join the insurance plan of your new province or territory within three months.
Overall, the operation of all these plans is similar, but they are independent.
What is Covered by the Canada Health Insurance
Although each province or territory has its health plan, health insurance in Canada is quite protective. The various provincial programs provide all residents with adequate access to necessary medical and hospital services.
Canada health insurance covers:
Routine care:

General practitioner consultations
Specialist consultations

Basic hospital services:

Common room stays
Meals
Care
Surgery
Medication (the health plan partially covers those with co-payments if they don't have a mutual insurance company)
Dental care received in the hospital is partially reimbursed
etc.
Optical and dental care (outside the hospital) are not covered.
Permanent residents in Canada have access to the local health insurance system, which covers hospitalization costs.
Most Expatriates are Entitled to the Canada Health Insurance
The primary purpose of expatriate health insurance in Canada is to cover health expenses, as expatriates, except seconded workers, are no longer covered by the Social Security system.
Membership in public health insurance in Canada is mandatory for all permanent residents and can be supplemented by private health insurance.
The insured's dependents also benefit from this insurance, which is very important when expatriating with their family to Canada.
Three categories of people are not concerned by these agreements:
Seconded workers who remain affiliated with the American social security system
Working Holiday Visa holders (or WHV) who must take out private health, hospitalization, and repatriation insurance
Tourists do not have access to health insurance in Canada.
Healthcare in Canada
How to Consult a Doctor?
The quality of healthcare in Canada is very satisfactory, but finding a practitioner in the public sector can be difficult. Choosing a practitioner is entirely free, but finding a general practitioner who accepts new patients can be challenging.
This difficulty explains the frequent use of walk-in clinics with extended hours and long waiting times. These establishments are comparable to American dispensaries.
It is, of course, possible to get treatment in a private clinic for more efficiency.
Getting Medical Care in Canada is Expensive
Only specialists practice in the private sector, and they are often understaffed. The cost of private healthcare is entirely the patient's responsibility. However, health care in Canada is much more expensive than in the US:
About $100 for a general practitioner consultation
Between $200 and $250 for a visit to a specialist (they can also choose to bill the consultation by the time spent)
About $200 for a scaling
Approximately $1,500 for an overnight hospital stay.
Therefore, it is common for Medicare beneficiaries in Canada to purchase private insurance in addition to their Medicare coverage to cover uncovered expenses.
Canada Health Insurance Solution for a Foreigner
Choosing Local Insurance
It is possible to take out additional local insurance to receive better care. However, this solution is not the most advantageous since hospitalization costs are only covered in Canada.
This is why many expatriates prefer to turn to an international insurance company to benefit from good health insurance in Canada and improved coverage conditions.
International Insurance as Primary Coverage or as a Complement to Mandatory Insurance
International insurance linked to bank cards can be an attractive solution because of its low cost. However, in most cases, this is not enough, as the application conditions are strict (the card must have been used to purchase the trip, and the contract must cover the entire duration of the stay). The amounts of ceilings and deductibles are not very attractive.
Taking out a contract with an international insurance specialist for your health insurance in Canada is much more advantageous. This contract can be taken out as the primary insurance or as a complement to Canadian insurance, which does not cover all the needs of foreigners.
Taking out an international health insurance contract covering care, hospitalization and repatriation are much more advantageous. Many expatriates are therefore turning to first dollar insurance to go to Canada.
First Dollar Insurance: a Flexible Solution for All Profiles
Expatriates and tourists often appreciate this alternative because the contracts exist in the long or short term and are particularly flexible.
The 1st dollar contracts are declined in numerous formulas, more or less expensive and protective. They allow you to benefit from individualized coverage according to your needs and budget.
The value for money of these contracts is generally excellent, with coverage from the first dollar spent up to the actual amount of the health costs. Note that the more protective a contract is, the higher its price.
These insurances have the advantage of offering:
Reimbursements that are generally very interesting (especially for medication and specialists)
Easy management of the contract and procedures
Possible partnerships with local healthcare networks
A follow-up of the beneficiary everywhere in the world, including during stays in the US.
The main drawback of first dollar insurance is the compulsory health questionnaire, which can lead to an additional premium or even to exclusions of coverage in case of a previous or chronic illness.
Important: taking out expatriate insurance does not exempt you from the obligation to join the local Canadian insurance scheme.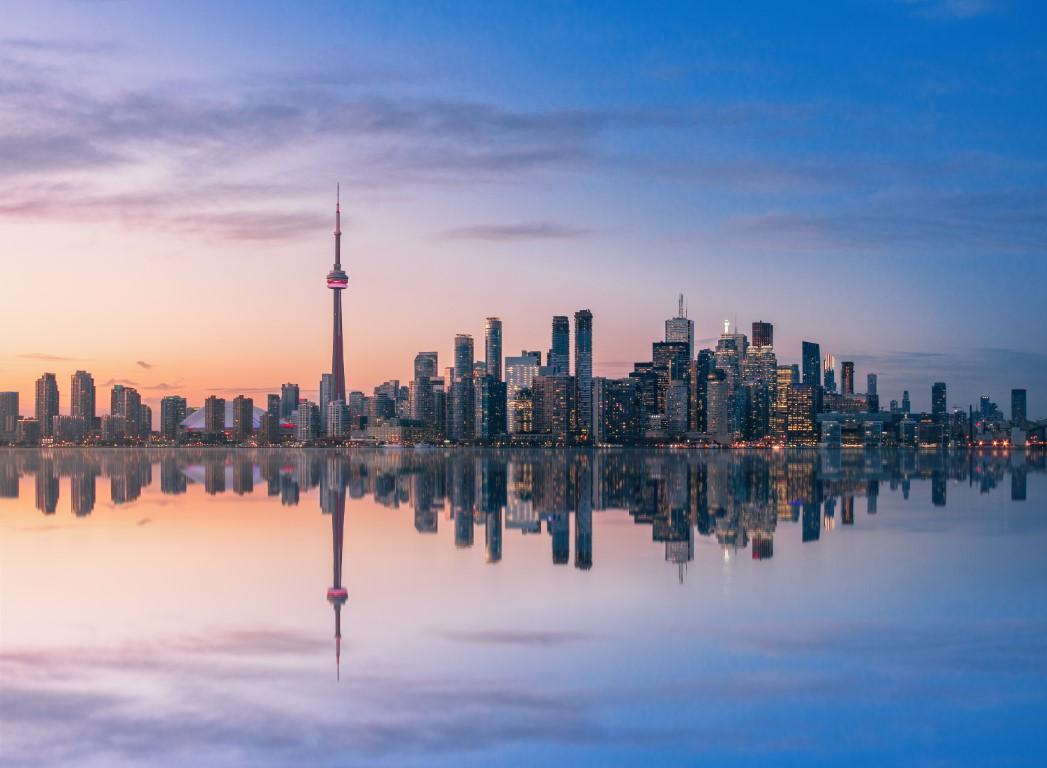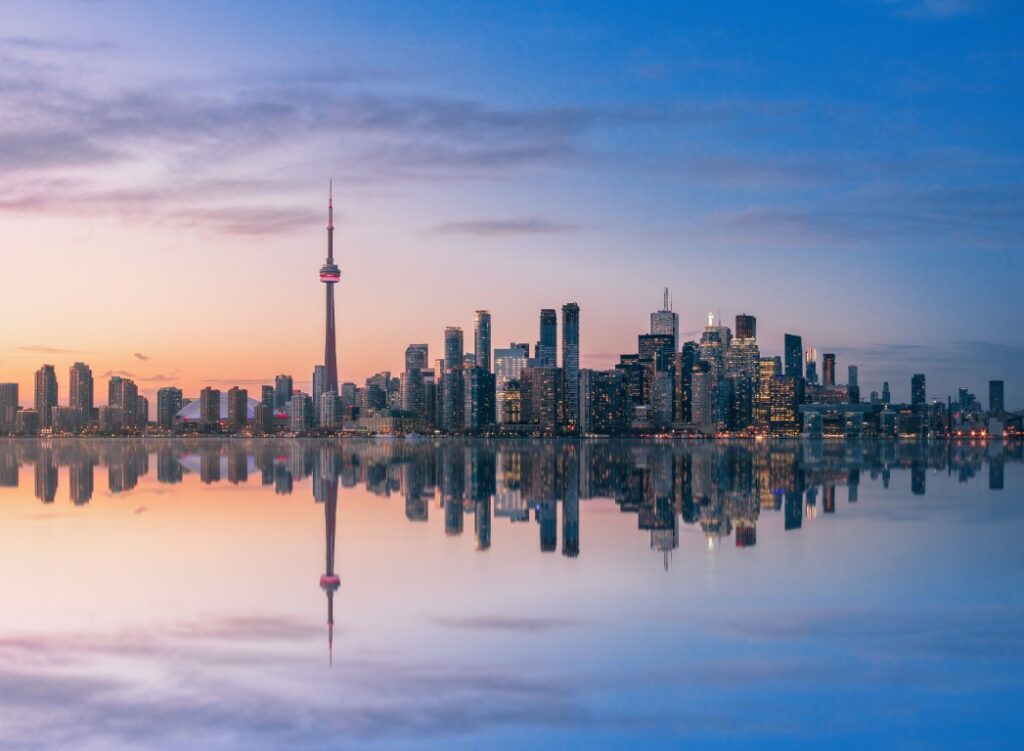 Guarantees Covered by an Insurance Policy in Canada
Hospitalization Insurance: a Necessity
The interest in taking out hospitalization insurance in Canada does not arise in the case of people with WHV since it is an obligation to obtain this residence permit.
Specific contracts exist and meet the exact requirements of the Canadian authorities.
In other cases, it is tempting to do without hospitalization insurance, thinking the risk is low, especially when the stay is only a few weeks.
This would be a big mistake because, in case of a problem, you will have to advance the entire cost of hospitalization, with no reimbursement guarantee upon your return to the US. The local health insurance covers only essential hospital services.
If you do not have this coverage, you run the risk of not being reimbursed! Many establishments require proof of insurance before treating patients.
The Benefit of Subscribing to Expatriate Insurance in Canada
Taking out expatriate insurance in Canada should allow you to cover expenses not covered by public insurance, such as ophthalmology, as well as care received in the private sector.
At a minimum, it is essential to cover
Routine care
Hospitalization
Repatriation. It is a costly operation that should never be neglected when living far from one's country and family.
However, taking out expatriation insurance in Canada is also an opportunity to add additional coverage that may be of interest to you, depending on your needs, such as
Personal liability
Baggage protection
Protection of identity papers
Legal assistance
Airline ticket protection.
To benefit from this type of coverage, it is recommended to take out an international insurance policy before your expatriation to Canada in order to be covered from the beginning of your trip.